Lake Erie Wingwatch 2019 Recap
It's hard to believe that this years Wing Watch has come to a close. After months of planning and organizing, over 100 people attended this years activities and events. Lots of people attended the Friday night Welcome Reception at Osborn Metropark for an evening of fine food, wine tasting from local wineries, great music provided by Dave Lester and a fun and excellent presentation by Gabe Leidy. Even with a storm brewing and blowing through the area, guests had a great time enjoying the camaraderie and festivities the night held and the show of Chimney Swifts and Common Nighthawks in the skies above the venue.
Field trips to multiple locations and a Lake Erie Pelagic on Saturday added up 104 species of birds and numerous species of dragonflies and butterflies. The weather was perfect on Saturday to explore Howard Marsh, Sheldon Marsh and the open waters of Lake Erie.
Excellent programs on Bats, Butterflies, Birds and Dragonflies delighted Saturday session participants and if you missed them you will want to make sure that you get in early to register for these informative and fun sessions in 2021.
Our Awards Banquet on Saturday evening was packed with supportive friends and members of Firelands Audubon. Mary Warren presented the Great Blue Award to Sheryl Young for her hard work and dedication to Firelands Audubon and the Firelands Conservation Award to Eric Kraus of Standing Rush Marsh. The buffet of pastas and homemade rolls at Mesenburg Catering Hall were enjoyed and the eager participants waited for their names to be called during the raffle pull after dinner while enjoying delicious homemade desserts provided by our volunteers. Seriously, the pies were worth being there for....
Congratulations to all who won these fantastic raffle packages.
The evening was capped with a heartfelt and awe inspiring keynote by Laura Keene. The story of her "Big Year" and the motivations behind it left the crowd touched and elated at her beautiful presentation. Thank you Laura for bringing joy and inspiration to the packed room!
Sunday dawned with gray skies and a threat of rain as field trip participants set off to explore Put-in-Bay and East Sandusky Bay Metropark. Many species were observed and a good time was had by all in spite of a few raindrops.
All in all, the weekend was a total SUCCESS and we thank each and every one of you who had a hand in making it happen and attending the festival. We can't wait until the next Lake Erie Wing Watch for even more trips and sessions, and hopefully more pies....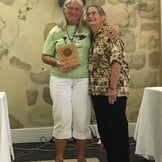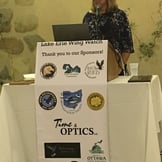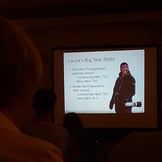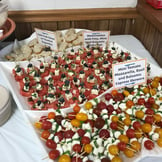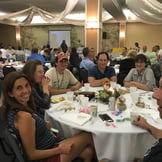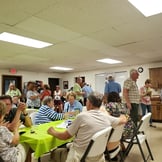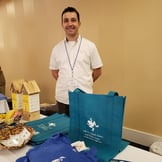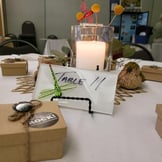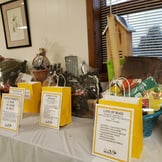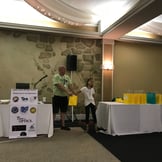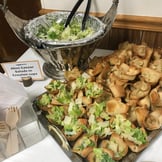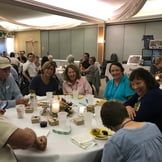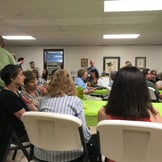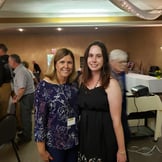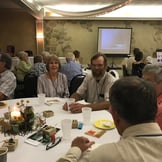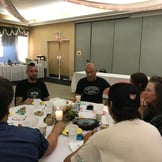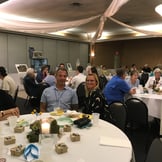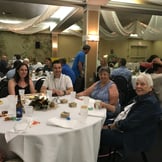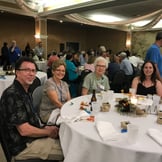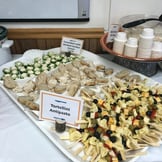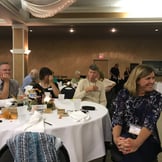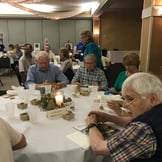 A selection of photos from Lake Erie Wing Watch 2019